As your local water utility provider, we strive to keep you continually updated on all matters related to your water service. If you do not find the information you need, please contact our office and we will gladly assist you!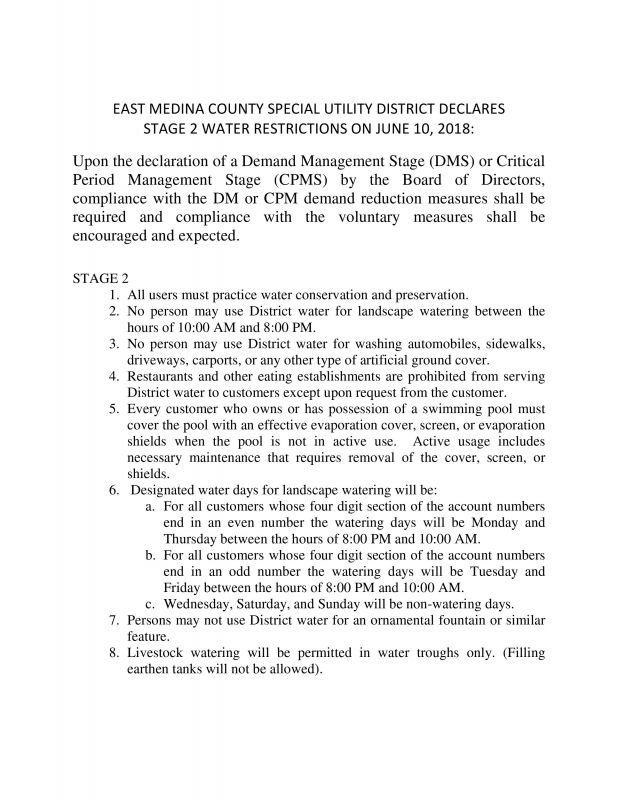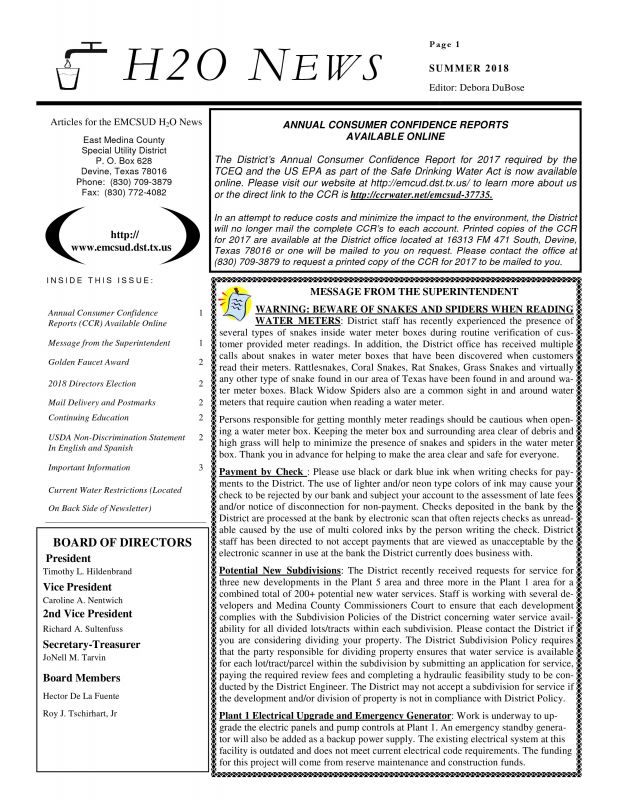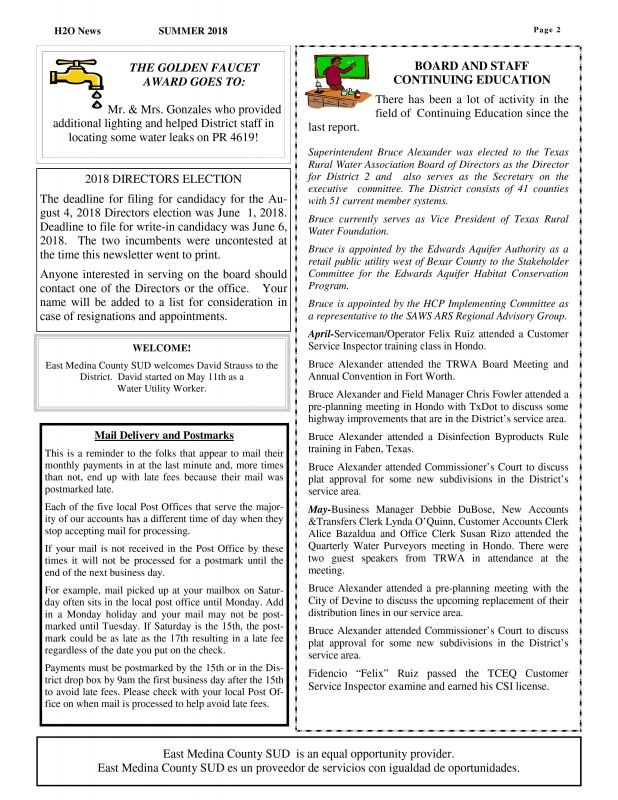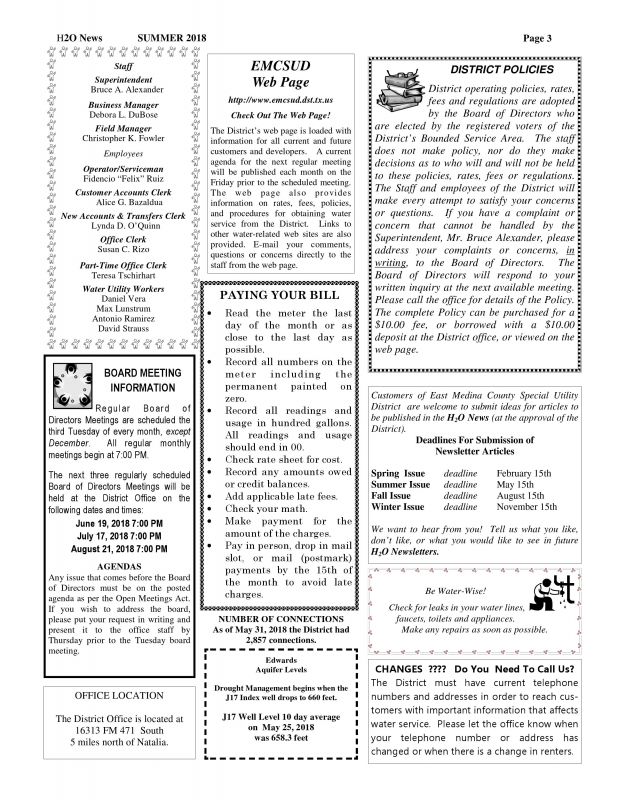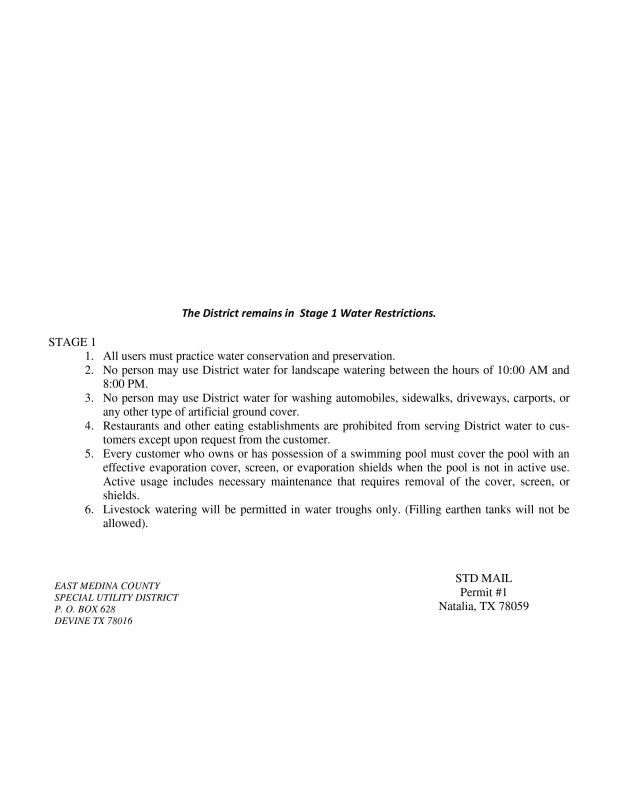 East Medina County Special Utility District currently has can open position for a Field Manager. The Field Manager works under the direction of the District Superintendent and manages all field...
East Medina County SUD enters into Stage 2 Water Restrictions effective June 10, 2018
Hydraulic Investigation Fees to Increase Effective May 1, 2018.
Listed below are the new fees:
Residential Service Request $100.00
Commercial Service Request $225.00
...
WATER UTILITY SERVICEMAN-OPERATOR
East Medina County Special Utility District has an open position for a Water Utility Serviceman/Operator. The District is a rural water utility...