As your local water utility provider, we strive to keep you continually updated on all matters related to your water service. If you do not find the information you need, please contact our office and we will gladly assist you!
PUBLIC NOTICE
As of September 15, 2018 East Medina County SUD has declared the end of the Critical Period Management Stage 2 Water Restrictions as per District Policy and in compliance with the Edwards Aquifer Authority Rules. East Medina County SUD's Year Round Water Restrictions Policy is now in effect as listed below:
YEAR ROUND
1. All users must practice water conservation and preservation.
2. All water leaks must be repaired as soon as possible to minimize water waste.
3. No person may use District water for landscape watering using a sprinkler or sprinkler system between the hours of 10:00 am and 8:00 pm.
4. Watering with a hand held or soaker hose is permitted as needed.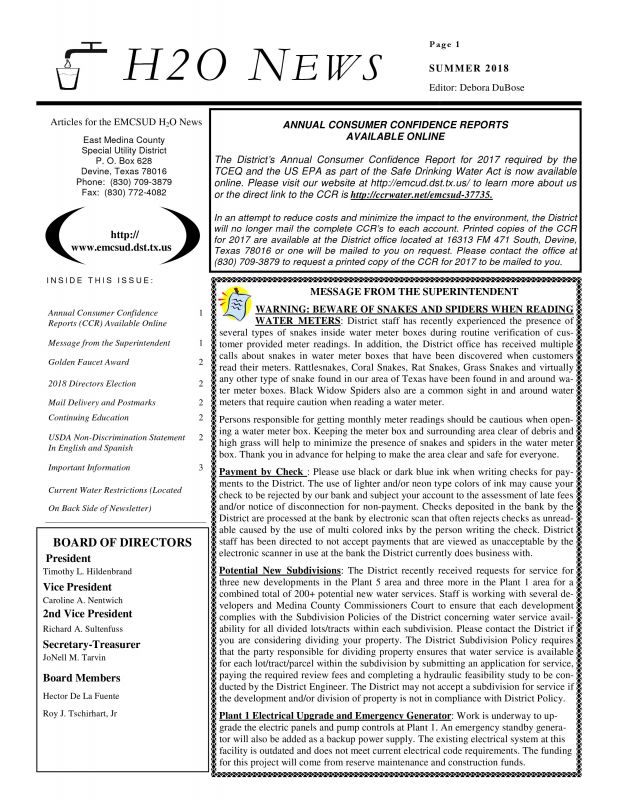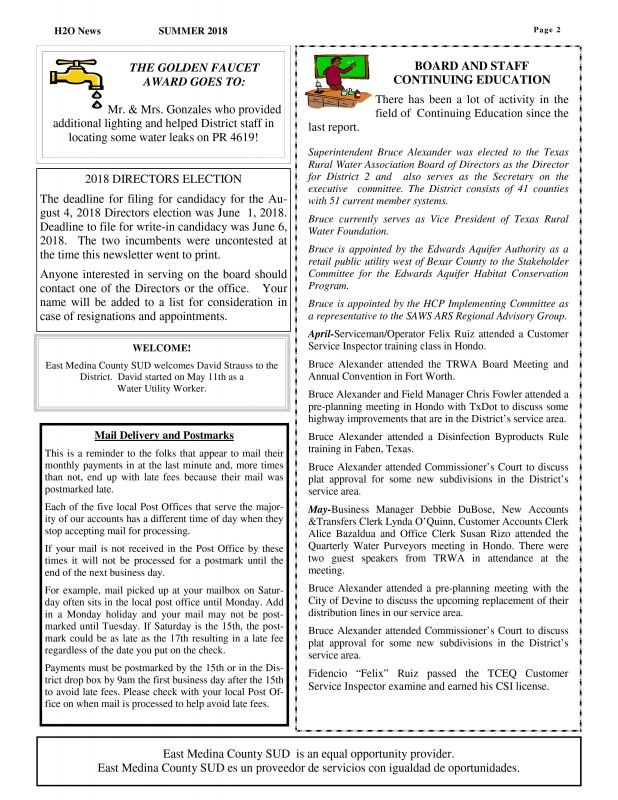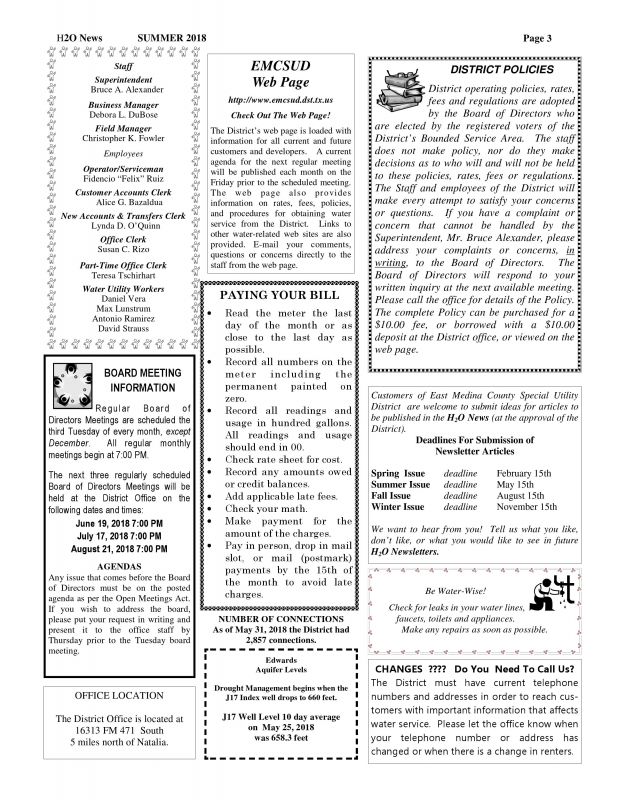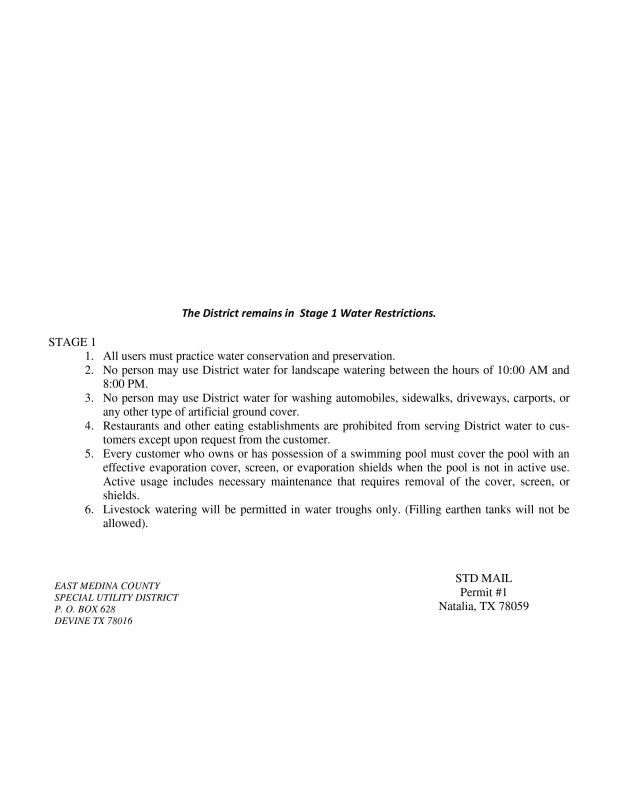 New Connection and Reservice Fees go into effect 1-1-19
As of September 15, 2018 East Medina County SUD enters into Year Round Restrictions.
Hydraulic Investigation Fees to Increase Effective May 1, 2018.
Listed below are the new fees:
Residential Service Request $100.00
Commercial Service Request $225.00
...
WATER UTILITY SERVICEMAN-OPERATOR
East Medina County Special Utility District has an open position for a Water Utility Serviceman/Operator. The District is a rural water utility...